Think Smart works to offer technology services to help
vision health practices prosper and grow.
Think Smart offers the widest array of products and services specifically designed for vision health practices. All of our cloud services include a 45 day fully functional trial and our product warranties are some of the best anywhere. Find out more about all of our services by choosing an interest from below.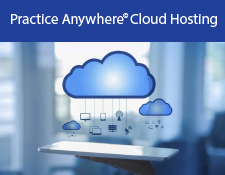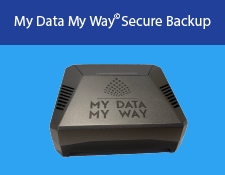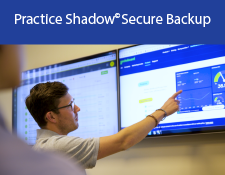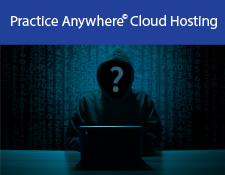 PM / EHR Secure Cloud Hosting
Take your existing practice manger or electronic health records applications and move them to the cloud and Think Smart will manage the entire system virtually eleminating your need to have IT support.
Back-up Your Cloud Server Data to Anywhere
My Data My Way© is a small but powerful device that makes a daily copy of your cloud server data.  The device is kept at a location you choose allowing you to have your data in your control.
Backup your in-practice server to the cloud
Practice Shadow© Creates a daily backup of your in-office server and stores the data in your office and in the cloud for the ultimate in security and protection.
Security Services Designed for Vision Health
The Dark Web is attacking your office. Security breaches and data theft are no longer limited to big companies. your practice is a target.  Think Smart's Practice Lock service works to protect your office from hackers.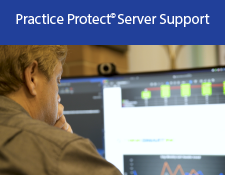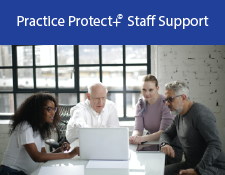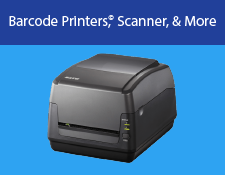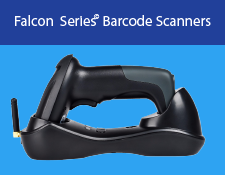 I.T. Services for your in-office Server
Think Smart manages hundres of servers for vision health practices.  Troubleshooting, Server Health Monitoring, Patching, and Maintenance are included for a low fixed monthly price.
I.T. Support for your staff and in-office computers
Practice Protect + has all the features of practice protect, but add support for your entire staff for any computer problem they might encounter. Practice Protect + gives you IT experts that know the vision healthcare industry available when you need them.
Barcode Printers and Frame Labels
Think Smart custom programs and tests all printers for your specific practice management software before shipping. Need accessories? Think Smart carries exclusive "zero residue" frame labels and everything else you need for bar code printing.
Barcode Scanners that just work correctly
Think Smart's Falcon© Series bar code scanners are rugged, reliable, and affordable.  If you ever have a problem with your scanner Think Smart will send you a new one within 24 hours.